A History of
Value, Trust, and Partnerships
Freedom Interiors Group was created in February of 2013 with a mission to become the most valued and trusted partner in commercial interiors.
After spending 10 years in the industry, starting in the field and working through project management, estimating and sales, we have honed our process, allowing us to deliver high-quality results within budget.
We began in Columbia, SC and moved operations to Greenville in 2014 with emphasis on the Upstate and surrounding areas. We have partnered with local contractors in the area "To Build the most VALUED, KNOWLEDGABLE, and TRUSTED commercial interiors group in the Upstate focused on  SERVING and improving the building experience".
EXCELLENCE

Quality Usually Better Than Standard

ATTITUDE

Choosing To See The Best In Every Opportunity
SERVICE

Using Talents And Abilities To Help Others

STRENGTH

Using Our Combined Knowledge And Experience
Meet the Freedom Interiors MANAGEMENT Team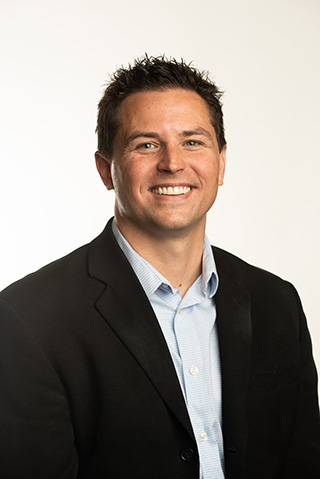 Josh Newton
President and Founder
Josh started Freedom Interiors Group in Feb 2013 after spending the previous 10 years moving up the ranks in this industry; starting in the field and finishing in operations and sales/estimating. He has worked on projects ranging from $6k to $6 million.
Before working in commercial interiors, he worked in the plumbing/HVAC industry and carpentry work. Josh was able to develop his skills with CAD at Devita Engineering and learned people skills in the restaurant industry. He studied at Lander University and graduated from Greenville Tech AET and CET program.
Josh is married to his high school sweetheart Jordain Newton and has three beautiful daughters: Maylee, Jewelyn, and Nola. He enjoys adventure sports, just about any outdoor activity, traveling, and Jeep rides with his girls.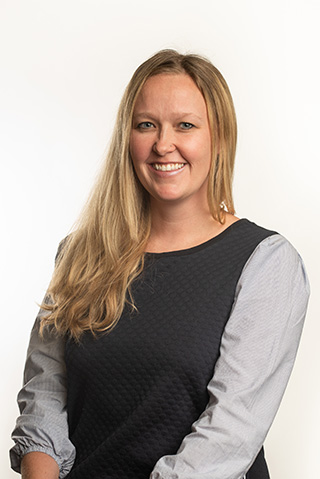 Jordain Newton
Accounts Payable and Accounts Receivable
Jordain has extensive background in business and customer service and has a B.S. in Business from Erskine college. Jordain is married to Josh Newton and is the mother of their three girls. When not taking care of the business, Jordain enjoys traveling and family time.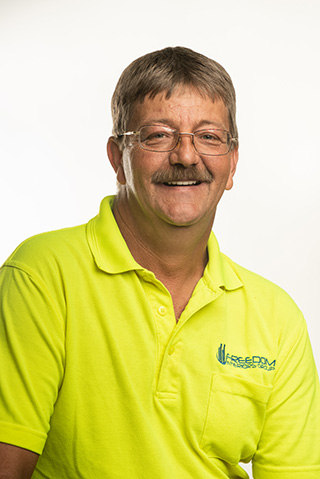 Heyward Lambert
Senior Field Manager
Heyward has worked in the drywall industry most of his life starting early with his uncle. He also has a full range of experience in other industry. Born in Sumter SC and raised in the upstate, Heyward is one of 13 siblings. When not at work, he enjoys spending time with his kids, grandkids, and going on the lake.
Dean Lennox
Senior Field Manager
With nearly 40 years experience in the industry, Dean got his start early in life working with his Dad doing drywall work and finish carpentry. His wide range of experience in this industry and others gives him a great perspective and edge directing projects. Dean grew up in Coleman Michigan and served 6 years in the navy. He enjoys his job and working on car restoration interiors.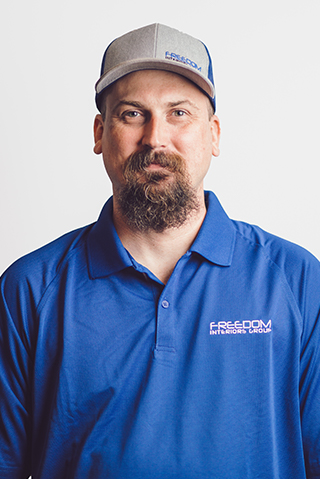 Jeremy Jensen
Field Manager
Jeremy has fifteen years of commercial construction experience, including five years in the foreman role. Originally from Michigan, His first construction experience came from working with his dad as a kid in Michigan. He holds OSHA 10, Lead safety, COVID-19 Safety, CPR, First Aid, and AED certifications. A dedicated family man, Jeremy is married with two daughters and is an avid outdoorsman in his spare time.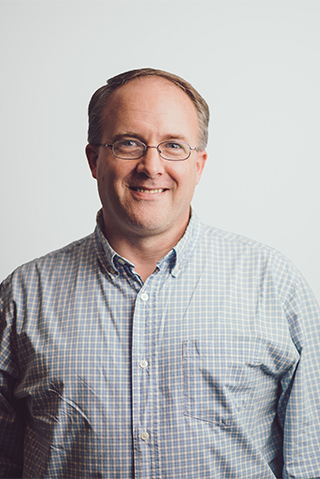 Chris Waters
Estimator
Chris has a comprehensive construction and management background of fifteen years. He is highly proficient in both OST and Quickbid and thorough construction practices. Chris is proud to work for an organization that embodies his personal principles. When he is not working, Chris spends his time with his wife and three kids, catching the occasional sports game when he can.
Join Our Team
We are a highly motivated team of passionate individuals that bring their knowledge and eagerness to learn and provide an excellent value to our clients. This means Freedom Interiors can be a great place to learn, grow, and contribute to the team with 401k and growth opportunities.